Sunday, June 30, 2013
Photographer Beth Galton and food stylist Charlotte Omnes have joined forces to create Cut Food, a series of food that is hence the name cut to show a sort of diagram of the food. It is an interesting way to display the food. The first example is a bowl of instant noodles which looks delicious the second is 3 jelly donuts next to a cup of coffee which creates a mystery: how did they keep the liquid in? My guess is they used a clear piece of plastic to create a window in the cup.
Saturday, June 29, 2013
Martin Klimas is a German photographer who uses the combination of paint, music, and modern techniues to create colorful art that is reminiscent of Jackson Pollock and other abstract artists. One may ask why use a photography when you can create the same image with paint. The answer is that photography captures the movement and has an almost 3D quality that simple paint on a 2D canvas would. It is almost a fourth dimensional in that it captures a specific time.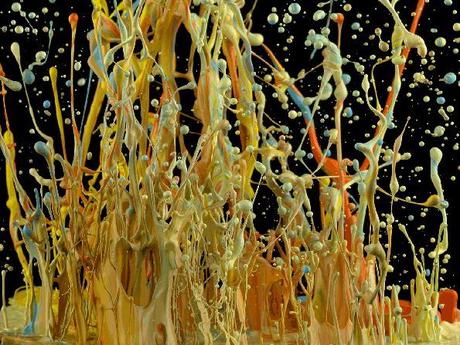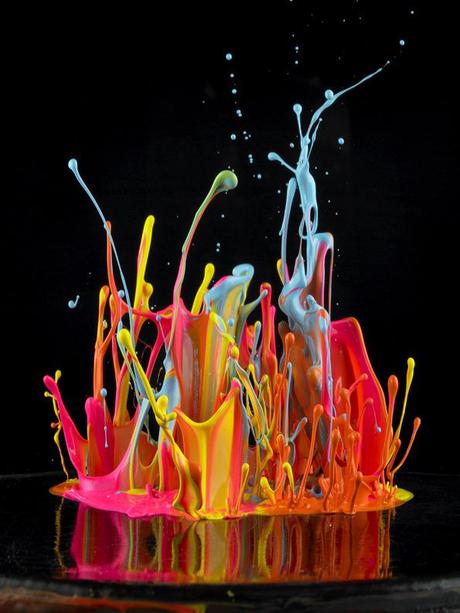 Mike Stimpson has created several photos featuring LEGO blocks and figures to represent iconic photographs that have captured historic moments. Such as the man making a stand in front of the tanks in Tieniman Square. Stimpson's attention to lighting and composition recreate the photos so that they are recognizable. It brings a sense of humor to the historic moments but also encourages one to think about the original photo and research the history behind.